MB Therapy provides nature-based mental health services in-person and virtually within the Phoenix metropolitan area.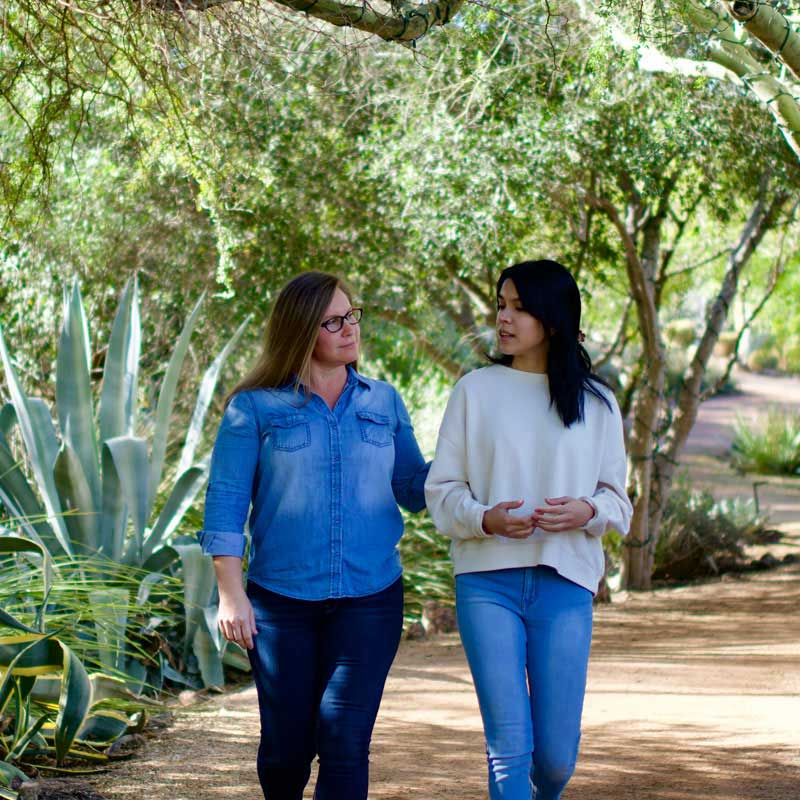 About Nature-Based Therapy:

"Connection with nature provides individuals with a protective factor that can enhance wellness and decrease pathological symptoms related to life stressors."
(Lewis, O., Ohrt, J., Toomey, T.M., Linicht, K., Wymert, B., & Newton, T. (2022). A systematic review of nature-based counseling interventions to promote mental health and wellness. Journal of Mental Health Counseling, 44(3), 191–208. https://doi.org/10.17744/mehc.44.3.01)
we build your idea in reality
Research shows significant psychological, social, and physical benefits from combining counseling and nature. Nature is the great amplifier for connecting to oneself and others, centering the mind and body, and finding solutions to problems. Nature-based therapies are becoming more widely acknowledged as beneficial for clients and it's important to ensure the clinician has proper training and experience.